This year Ramadan was different for many, with the impact of COVID-19, many countries enforced curfews and social distancing, many of the traditions were no longer possible. 
Lovin Saudi 'Ramadan Stories' show on Snapchat Discover section documented how people were adapting, from virtual gatherings to digital acts of kindness, and topical trending stories around Ramadan series and influencers. There were 18 episodes of the show in total reaching a total of 4.5m unique viewers and over 200k people tuning in daily.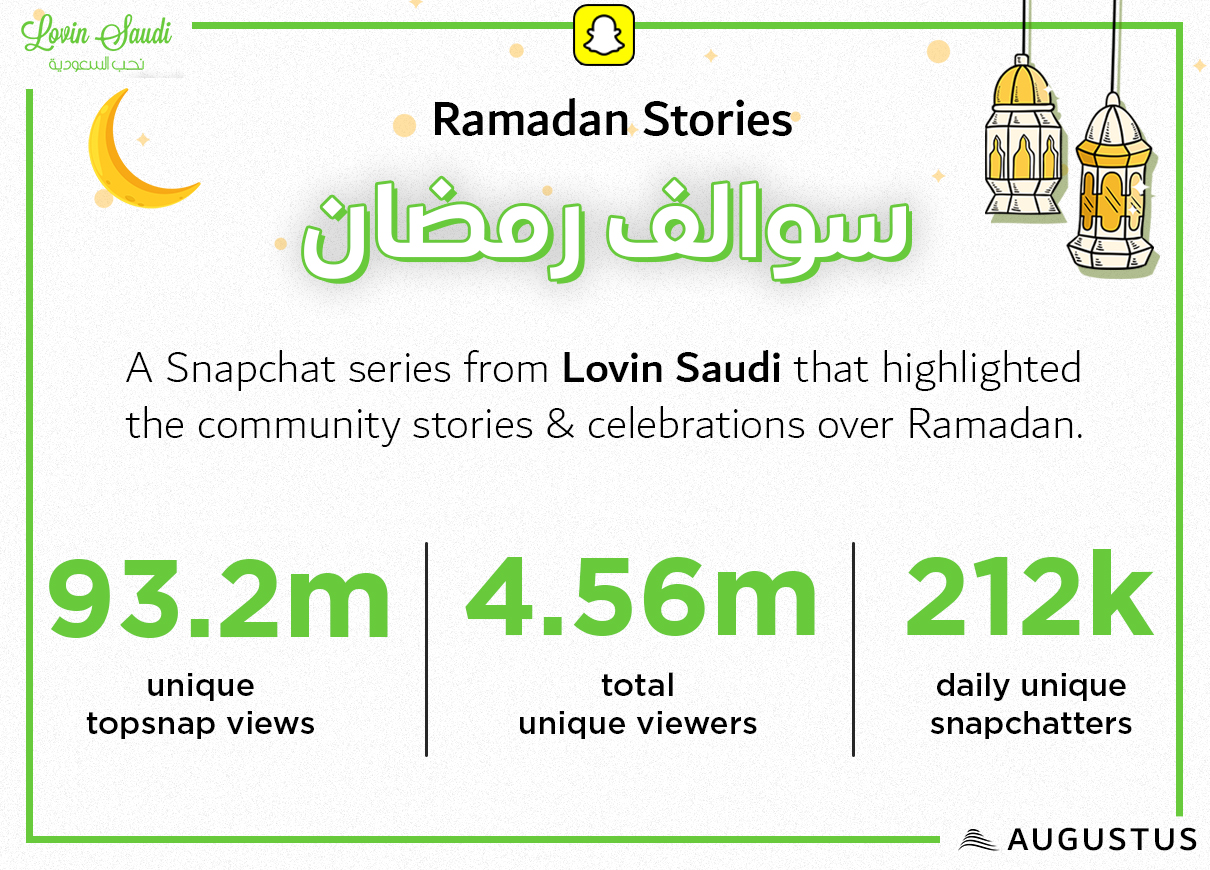 This show was part of a new slate announced by the top publishers in the region. Rami Saad, Head of International Content Partnerships at Snap:
"We reach over 90% of all 13-34-year olds in Saudi Arabia, so it's only natural for us to continue to expand what is available here. We continue to be amazed by the creativity of our partners and we know our community is going to be thrilled with these new shows."
Our partnership with Snapchat has been growing over the past couple of years. The benefits for our brands are obvious, a native environment to connect with a large audience, and the ability to tell stories on mobile-first vertical formats. Our media brands, Lovin and Smashi, are by nature geared towards an Arab youth audience. 
Snapchat first announced the partnership in the end of 2018: …" offering users more choice, more perspectives and more of what they like. Building on the popularity of its Discover page, over 30 popular series from more than 20 of the Middle East's most loved media brands will be launching on Snapchat. "
Who's Crushing Social Media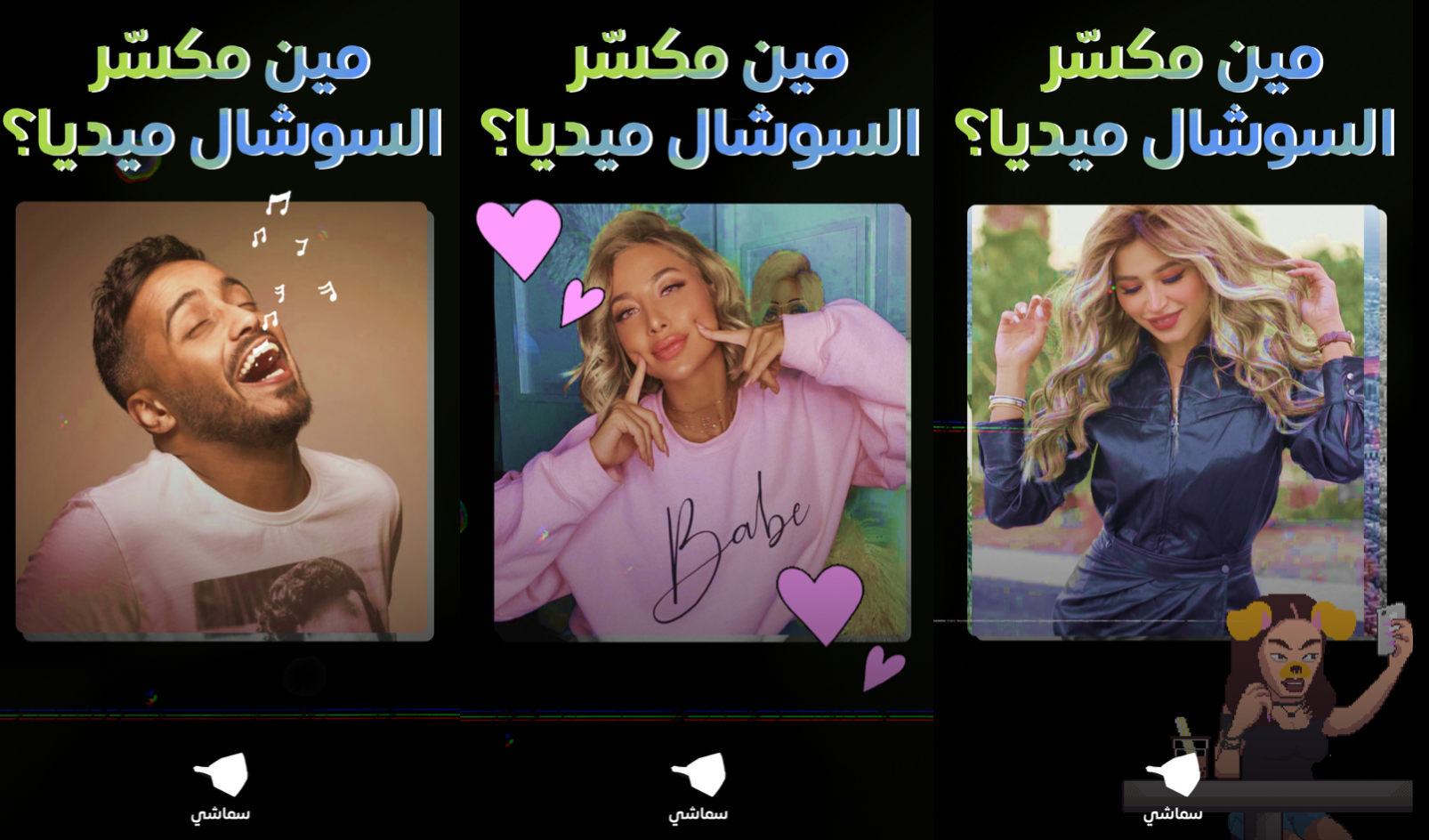 We have launched a number of shows over the past couple of years, this year we launched, 'Who's Cruising Social Media', which runs weekly, where we act out what's trending on social media. This is an entertainment show under of Smashi business brand. It is hugely popular, reaching 5 million people each month.