سماشي have launched two new bi-weekly shows focusing on two business tends,  crypto currencies, and the rise of a new wave of entrepreneurs in the region. سماشي هي أول قناة بث مباشر متخصصة في الاقتصاد والأعمال والتكنولوجيا من قلب العالم. Smashi is a mindset; it's for the driven, the dreamers and the doers. The two new shows are called, 1. Entrepreneurship Starts / Nojoom-Al-Riyadeh, and 2. Smashi Crypto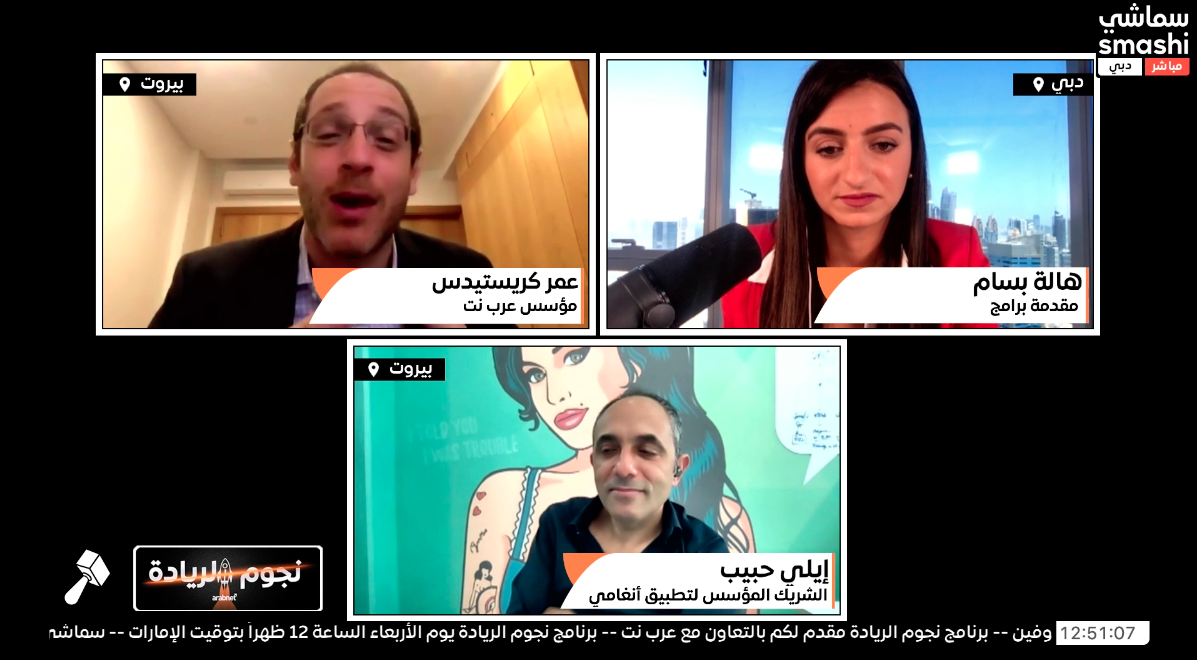 The show that sheds light on entrepreneurs in the MENA region in collaboration with Arabnet. This show will feature interviews with some of the region's fastest growing scale-ups, and dive into the strategies and best practices that they used to stay ahead of the curve and capture growth. The interviews will focus on three main areas: fundraising, market and product growth, and team growth / leadership. The show will provide aspiring entrepreneurs and early stage startups with actionable insights from real world experiences – insights that they can apply to their businesses as they grow.
Smashi Presenter & Producer Hala Bassam is joined by Omar Christidis, the founder of Arabnet, as they interview an entrepreneur star each episode. The first episode featured an interview with Anghami co-founder Elie Habib, following the companies listing on the Nasdaq. The show is live on Smashi TV apps, and social channels every second Wednesday, 11am KSA time, 12pm UAE time.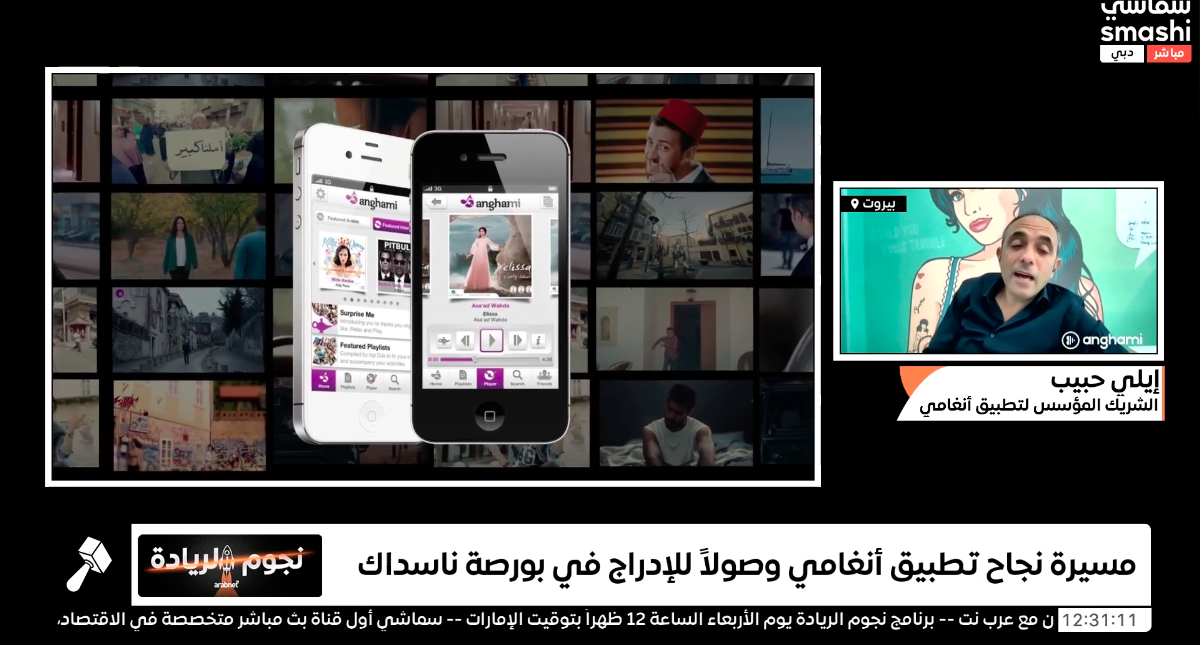 Smashi Crypto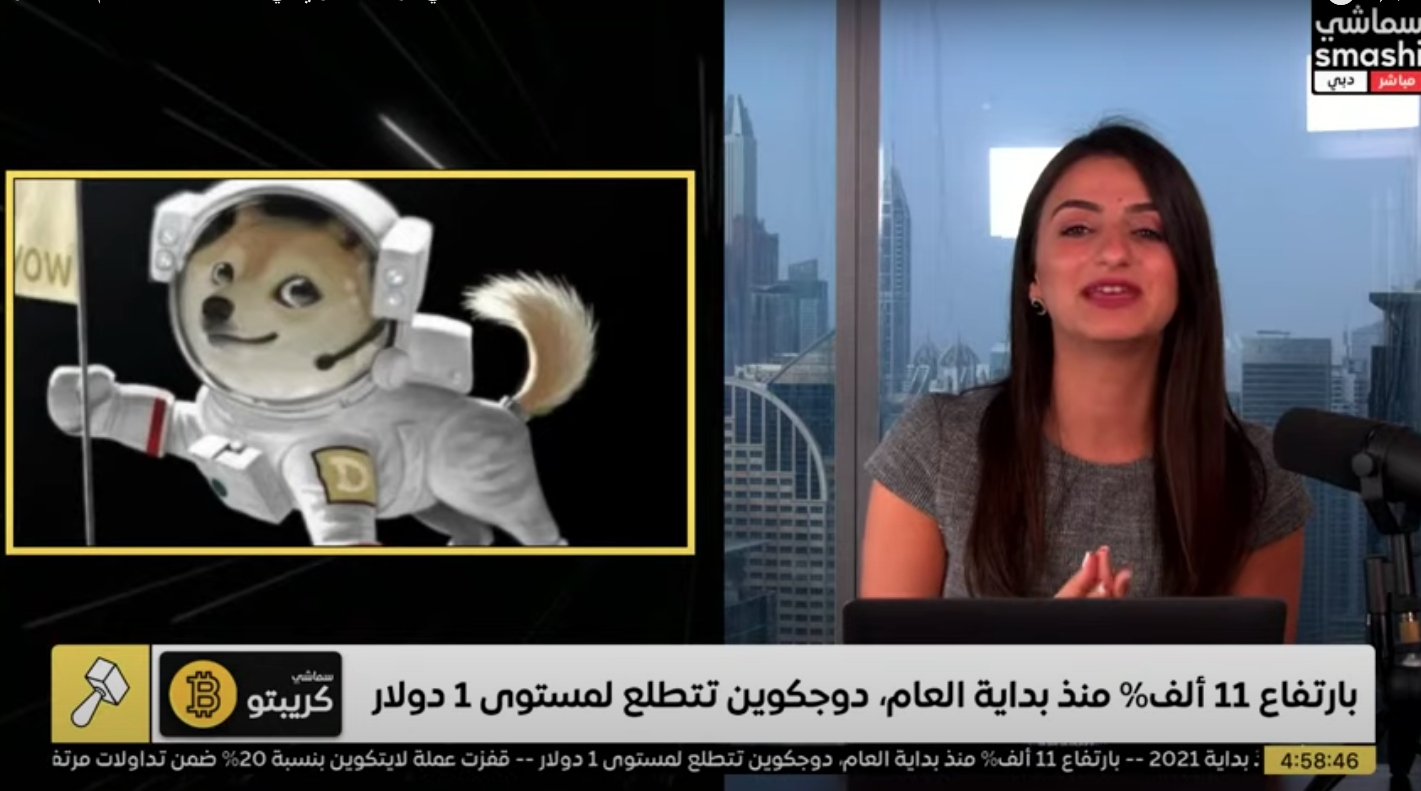 Crypto enthusiasts are part of a developing ecosystem, one full of digital currencies and blockchain technology as this industry develops, Smashi Crypto will cover it for the Arab world. The first episode launched on the 5th of May 2021 with a featured interview with Gary Vaynerchuck, the renowned entrepreneur had jush launched an NFT project, Veefriends. The show is live on Tuesdays at 9am KSA time, and 10am UAE time.