To ring in the New Year of 2021, Augustus Media local news and lifestyle platform, Lovin Dubai, produced a live broadcast for 3 hours 27 minutes from three locations across Dubai.
Going out across 4 platforms and hosting on the Lovin Dubai website, over 250,000 people tuned in to watch throughout the live feed.
The show was streamed from the Augustus Media studio in Dubai, with a team on the group at The Point, on The Palm Jumeirah, with an additional feed coming from Emaar Downtown Dubai, The Burj Khalifa fireworks and light show display.
The show was broadcast live on Lovin Dubai's Facebook, Twitter, YouTube, and Twitch profiles.
Lovin Dubai's 1.1m Facebook Fans Were To Give There Best Moments Of 2020 And Share Their Resolutions For The Year Ahead

Twitter MENA Supported The Live Broadcast And Promoted The Team To The Audience Across The Region
شاهدوا نقل لفعاليات إحتفالات رأس السنة الجديدة من دبي https://t.co/kI6Dp4m4pn

— Twitter MENA (@TwitterMENA) December 31, 2020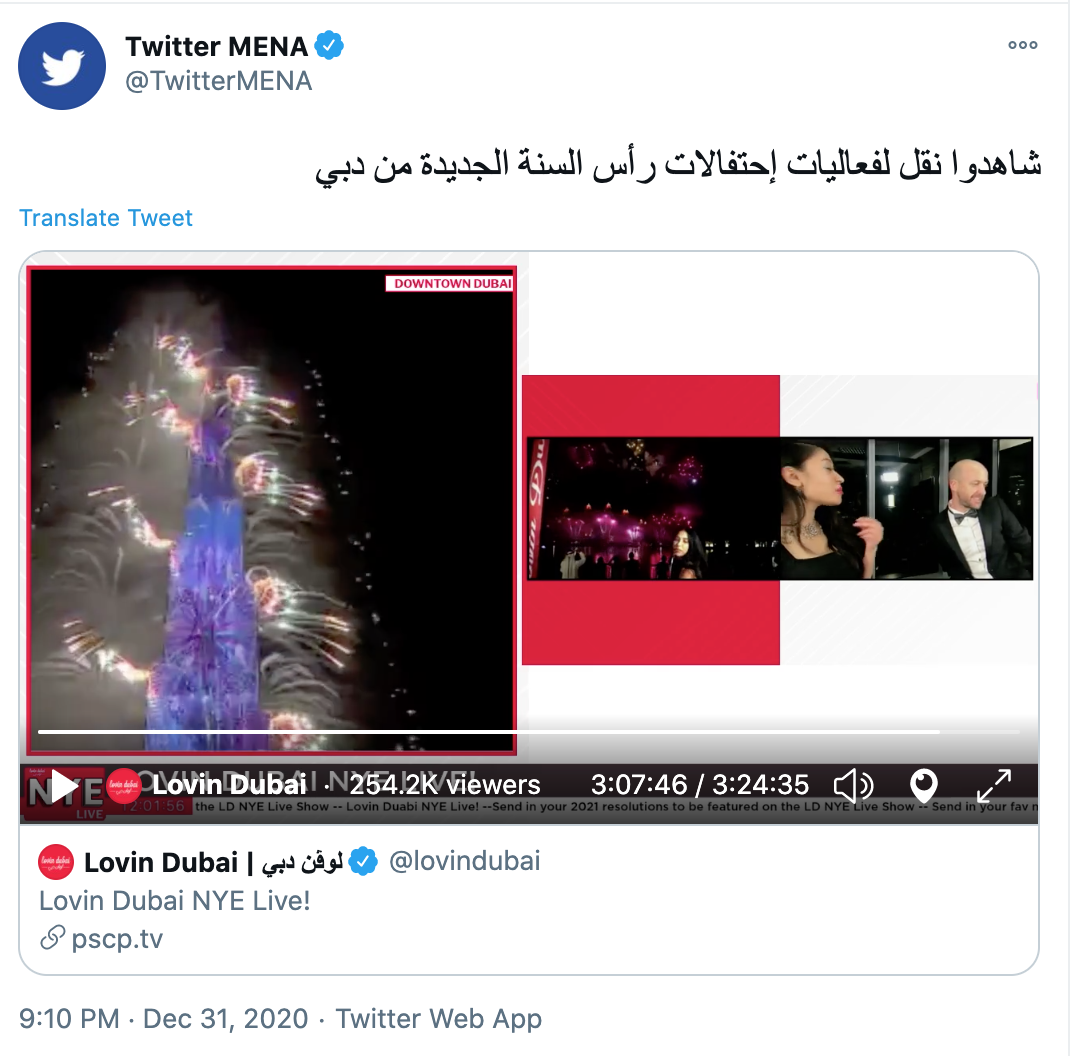 With an event preview 24 hours in advance, the entires show was streamed live on YouTube