Augustus Media have launched CENSOR, a data analytics platform. CENSOR is a proprietary dashboard collectively measuring the performance of all content on 'Lovin' and 'Smashi' media brand platforms. It has been created in conjunction with Facebook, Instagram, Twitter, Google, and YouTube. It also measures podcast, Snapchat, Tiktok, Whatsapp and Email performance.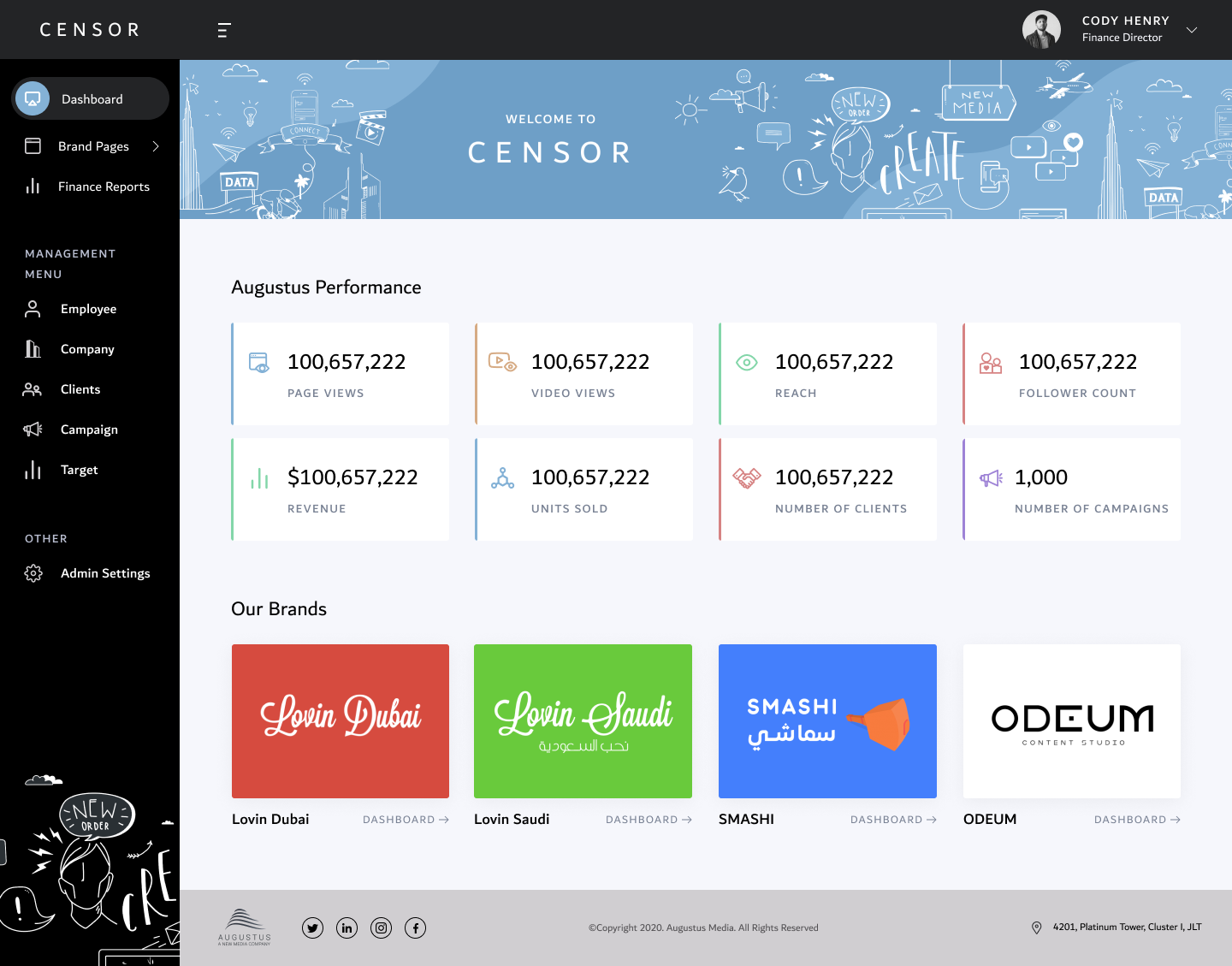 Velocity, being one of our current values, implies that speed is important to our business. With content from our media brands distributed on many platforms, in many forms, from text format, to video, audio and various shapes and sizes, having an overview of the collective performance is paramount to truly understanding how effective each piece is. 
Additionally, much of our work with clients is across our many platforms, by automating the measurement of these campaigns, allowing us to optimize even faster and report on the full scale of the results more efficiently. 
Our business uses many great SAAS platforms, however, there wasn't something for our needs in terms of analytics for publishers. There was a need to custom build a software that works across our brands as we continue to grow our business, with the mission of becoming 'the new media company of choice in the Middle East'
The platform service three core purposes
Audience Data

– cross-platform metrics, such as page views, followers, reach, impressions and engagement

Campaign Data

– performance deliverables for sponsored content, social media posts for live campaigns, with real-time reporting capabilities

Financial Performance –

real-time information on what campaigns are 'live', what proportion of revenue has been delivered on any given day 
The name CENSOR is derived from Roman times when the censor was a magistrate in ancient Rome,  responsible for maintaining the census, supervising public morality, and overseeing certain aspects of the government's finances. Much like our name, Augustus, after the first Emperor of Rome, and our in-house content studio, ODEUM, which was a theatre in ancient Rome. 
The dashboard is built using python and hosting on Google Cloud. CENSOR integrates real-time API data from Facebook, Twitter, YouTube, Google Analytics, Instagram and Snapchat. 
Currently, there are no plans to operate CENSOR as a business with a SAAS model or other, however, it can be made available for clients to access their campaign data in real-time.
Brand Pages – Lovin Dubai
Brand Pages – Lovin Saudi

Brand Pages – Smashi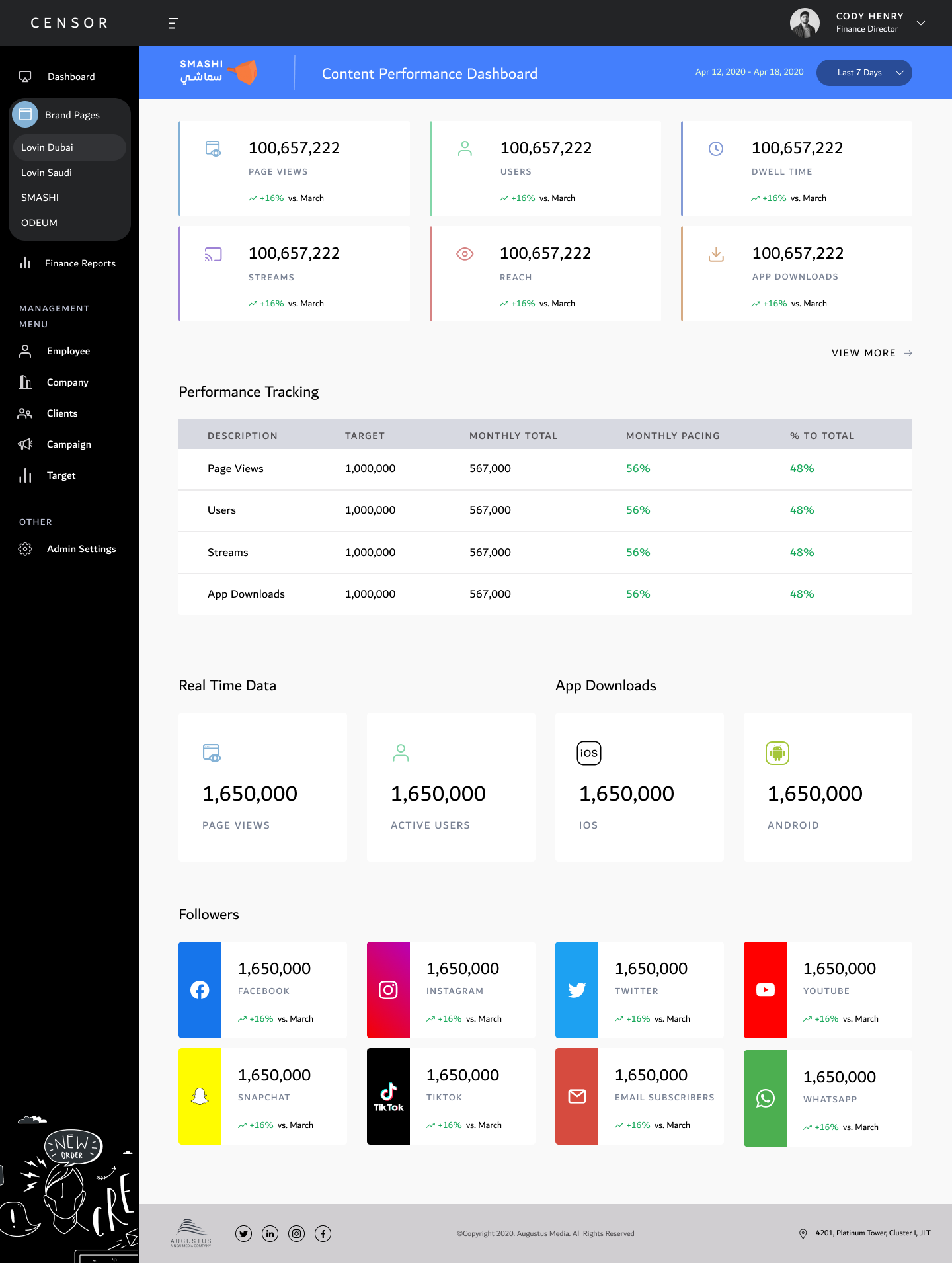 Fianancial Dashboard